HOME >
Real Estate Sales Business
Real Estate Sales Business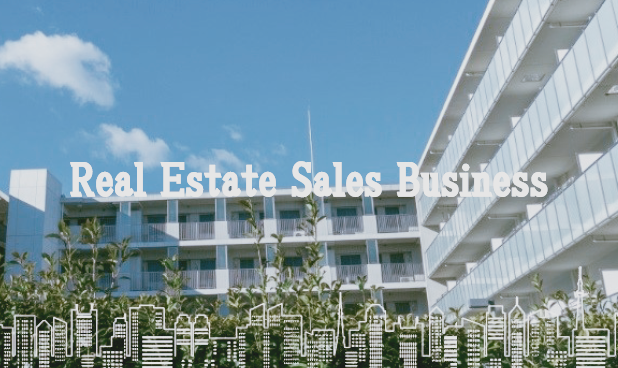 Things to know about real estate business in Japan
Hi! This is Ikeda from Deepfiled.

We are pleased to announce that we are starting Deepfield's official blog. This blog will provide you with useful real estate information and tips about real estate transactions using as little jargon as possible, and also actual real estate property information that is not in the market yet.


Most of you who are reading this blog right now may be interested in our services through the DMs we have sent out. Currently, we are sending DMs to those who own investment properties.


Since those who came from the DM may already own rental properties, we will skip the basics about real estate investment. If you are interested in learning more, please feel free to contact us through the contact form.

For our first blog entry, we would like to explain our business and services. We hope you will stay with us.


●Real Estate Brokerage (Buy & Sell)
Our real estate brokerage business provides brokerage services for the sale and purchase of real estate, mainly investment properties such as en bloc rental residential buildings and rental buildings.


Our main buyers are corporations and real estate companies that buy and hold, but there are also many real estate companies that buy for resale. Many of our sellers are wealthy individuals, but we have closed a number of deals for real estate companies who bought for resale or properties that have been newly built.

Basically most of our buyers, whether business or individual, use bank financing. We are often asked this question by our clients. "Which bank do you use for bank financing?


Although we cannot give specific names due to the nature of our business, the terms and conditions of the loans with financial institutions who we deal mainly with are like:


Loan amount ⇒ 100% of real estate purchase price
Loan term ⇒ 30 to maximum 35 years
Interest rate ⇒ 0.8% to 1.5%

These are attractive financing terms, right?
Of course, it is also possible to purchase a property with a newly established corporation.


This is just an example, but if you have any questions, please feel free to contact us at Deepfield. You can also use the contact form or call to the phone number listed below.

As you can see on the home page, we are looking for properties for sale. We specialize in brokering en bloc residential buildings, apartments, office buildings, commercial buildings, etc., and provide information on asset building, inheritance tax planning, and bank financing for real estate investment.
Our official LINE account provides you with pocket listings and behind-the-scenes stories about real estate transactions. Please feel free to add us!
You can also add us from your LINE ID. ID ➡ @deepfield
TEL 03-5843-8330
Sales Team
Takuya Misumi(English is available)
Shohei Suzuki
We look forward to seeing you in the next post!